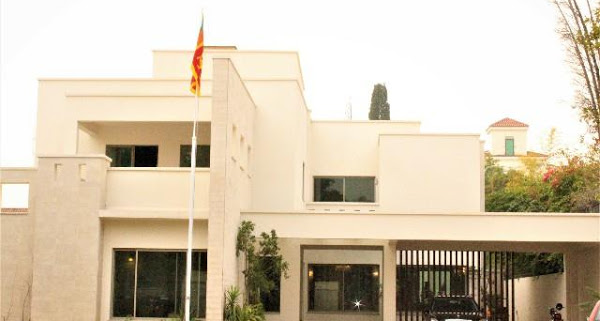 The Sri Lanka High Commission in Islamabad-Pakistan, provides Consular services such as services relating to Passports, Visas, Registration of Births etc to persons residing in Pakistan and other concurrently accredited countries which include Tajikistan and Kyrgyzstan.
Accordingly all requests for Consular services form those residing in Pakistan should be addressed to the High Commission of Sri Lanka in Islamabad and Contact details of the High Commission is available under "contact us" in the main menu of this website.
1. Apply for  a New passport
2. Issuance of Visas
3. Registration of Births
4. Registration of Marriages
5. Apply for a Police Clearance Certificate
6. Certification, Authentication and Attestation of Documents
If you wish to contact this High Commission by telephone, fax or e-mail  for further  information you may use the contact details given under  contact in the main menu of this website
Telephone inquiries about Consular Services.
Call between 9:00 am to12.00 pm – Monday to Friday.